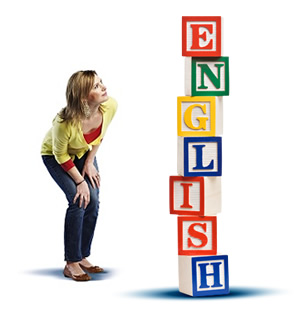 If you are an undergraduate
You will be expected to
read and understand the language of your study materials
use these sources to help you express concepts or arguments in your own words
write essays or reports for assignments and examinations
follow what others say and take an active part in tutorials, group discussions and forums, which may be spoken or written, face-to-face or online.
You don't need a formal qualification in English to study with the OU but successful OU study does require a reasonable standard of English. When you apply to study with us, you'll need to confirm that you're a competent user of English.
If you are a postgraduate
You will be expected to
read and understand academic texts from a variety of sources
use the sources to help you express concepts or arguments in your own words.
In addition, depending on the level of qualification you are aiming for, you will be expected to
write extended essays, reports or a dissertation (for a Masters degree)
make presentations, write a thesis and discuss your research in an oral examination (for a PhD degree).
Whatever the level, each academic subject has its own specialised vocabulary, and many also share a common set of expressions. You will come across both the specialised and shared terms in your reading and will need to use them in your own writing.
If you have trouble reading and expressing yourself in English, you should allow extra time for study. You will also need to use a range of skills and strategies to make the most of your learning.
If you are feeling a little nervous about your level of language ability, remember that you will not be alone. Listen to what other students have to say in the next activity, First reactions to OU study.
If you are a Welsh speaker
Efallai nad ydych yn hyderus ynglyn â defnyddio Saesneg academaidd yn eich astudiaethau oherwydd mai Cymraeg yw eich iaith gyntaf. Dan ein Cynllun Iaith Gymraeg fe allai fod yn bosibl trefnu i diwtor sy'n siarad Cymraeg farcio eich aseiniadau. I drafod beth allai fod ar gael cysylltwch â'r Brifysgol Agored yng Nghymru, os gwelwch yn dda, naill ai trwy'r Saesneg neu'r Gymraeg, cyn gynted ag y byddwch yn cofrestru ar y cwrs: 02920 471170 neu wales@open.ac.uk.
Perhaps you are not confident about using academic English in your studies because Welsh is your first language. Under our Welsh Language Scheme it may be possible to arrange for a Welsh-speaking tutor to mark your assignments. To discuss what might be available please contact the Open University in Wales, in either English or Welsh, as soon as you register on your course: 02920 471170 or ku.ca.nepo@selaw.